Coming in hot off of Chloé's up and coming EP, we are proud to share 'Never Too Far' her latest single just released!
This deep 80's Retro Soul track is more than just a song; it's a time machine that'll whisk you away to the past and propel you into the future, all in the same beat.
The song begins with a futuristic sound, taking you into space where the stars and destiny meet, shortly after the beat drops with an 80's funk bass-line setting the melodic mood of the track.
"It's written in the stars, you'll see. You're never too far for me"
These lyrics encapsulate the heart and soul of 'Never Too Far' with a beat you can not resist dancing to and living your best life!
It's a sonic journey that reminds us that no matter how far away we can be, that no time or distance will be able to separate us from true love.
It shows us the very nature and power of love being magnetic and electrifying when we step into the right frequency of it's perfect design.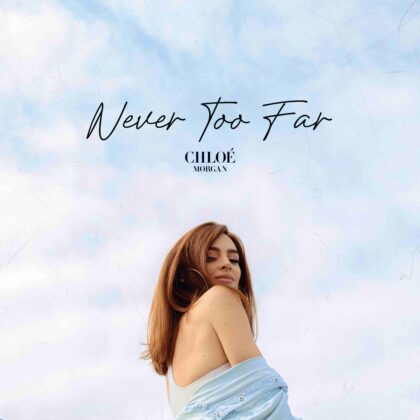 Chloé's brand new single 'The Power' (JUST RELEASED!) isn't just a tune; it's a liberation anthem, a dance of devotion to a force greater than ourselves.
Close your eyes and let the rhythm carry you back to the electric 80s, where Tina Turner's fiery passion collides with Madonna's unapologetic spirit.
The lyrics in Chloé new banger, echo like a beacon, a call to rise from the noise and embrace the transformative energy of ancient wisdom.
Words are powerful!! God spoke "let there be light" the world into existence, our words contain power in whatever direction we allow them to flow.
When the song refers to "word" it has a double meaning of what we speak and what was written.
The Word isn't just ink on paper; it's a force that resonates through time, touching hearts, healing wounds, and lighting the way in the darkest of nights.
As you move to the beat, remember that this song is more than the melodies and rhythms; it's about finding solace in the divine symphony. It's about letting those words sink deep within, carrying you above the troubles that weigh you down and give you freedom.
With every beat, every lyric, remember that you are part of a story much bigger than yourself - a story of power, resilience, and unwavering love. "Let the Word go deep, let the power of it set you free"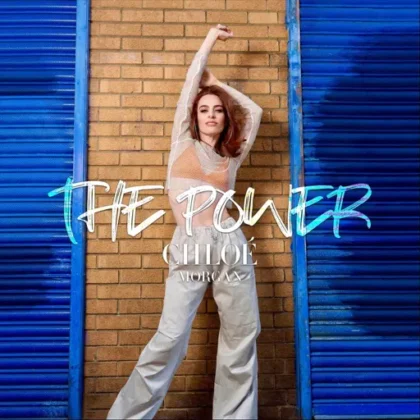 "
Stand By Me
" Chloé's next single after "Let Love come Thru" is OUT NOW!!
This next soul-stirring release  "Stand By Me" is a moving Tribute to Chloé's daughter Aamani, celebrating her birth date, August 12 one day after the release.
The song opens with the line, "If I'm lost in the night... would you shine your light on me?" provoking vulnerability and truth from her listeners.
The lyrics expose a honest heart posture, resonating with the universal experience of seeking guidance and support in trials and tribulations.
As the chorus unfolds, it delivers a powerful question that tugs at the heartstrings: "If the world was falling down, would you stand by me?" Emphasizing the unwavering love and commitment to being there for each other.
When we choose to love someone, whether it's a spouse, a child, parent, friend, or stranger, it encourages exemplifying the strength found in standing united through life's challenges.
"Upon writing this song, I imagined a world that could stand united despite our differences, being there for each other no matter what the circumstances" Chloe recalls.
"Stand By Me" is not only a tribute to Aamani; it's a universal anthem of love, resilience, and the power to support others weathering the storms of life together.
This emotional dance record will get you too your feet feeling ALL THE FEELS! ✨✨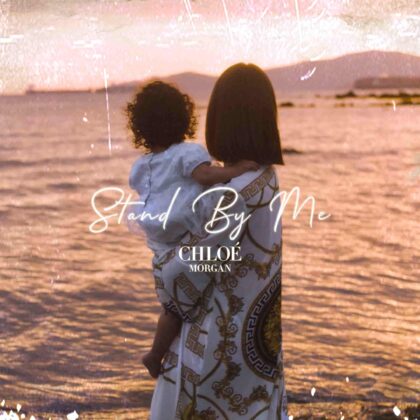 This uplifting dance record beautifully captures the essence of allowing love to always lead, encouraging us to stand with one another emphasizing it's importance to open our hearts to the truth.
Not only is it a powerful message of love but it commands you to get to your feet and release beautiful energy into the world around you.
"More than ever on this planet we need to allow love to lead the way and unify us." Chloé says.
"Let come come Thru" has become more of a personal and deep meaning filled song recently to when she wrote it in the midst of the pandemic.
After recently experiencing online bullying, Chloé had a choice to make and instead of reacting out of pain, she chose to believe the words she had written and step into a higher vibration of love. "I wrote this dance record as I believe there is a higher way of navigating through the fears in this world and I'm always reminded that love is always the answer." she says
"When we open our hearts and minds we will discover the truth to a firm and real foundation and that's when love can really lead the way." Chloé continues, "from my recent experience it was clear in my spirit, to release it."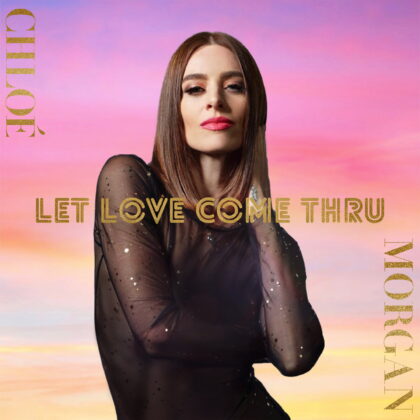 You don't want to miss this dance-filled big and powerful record, so make sure to 
DOWNLOAD
 a copy today and also check out the 
Official Lyric Video
on her YouTube channel!
Read this blog to learn how DJing has evolved over the years and what the future holds for the profession.