Clients across Canada can connect to one of the best party DJs in the business, ChloeMorgan, who offers professional DJ services across multiple specialties. She is one of the most talented DJs in the business and provides all kinds of services to commercial and individual clients, including corporations, events, and more.
You can get in touch with her for even DJ services that include all kinds of special occasions, as well as party DJ services for all kinds of amazing options. You can count on ChloeMorgan to bring any party or event to life, giving you some incredible entertainment options and attractions that will keep your guests entertained.
Hire her for live music sets and professional DJ services, working closely with this incredibly talented young woman for custom music sets, playlists, and remixes that will have all your guests dancing all through the night.
It doesn't matter how big or small your event may be, there's no better choice than DJ ChloeMorgan to play her own music, as well as various classics. You can also count on her to read the room and play the kind of music that fits the vibe.
Hire ChloeMorgan's event, festival, or party DJ services in Vancouver, BC
Whether you're hosting a party, planning your wedding, or organizing a festival in Vancouver, BC, there's nobody better than ChloeMorgan to get the party going.
You can hire ChloeMorgan's event DJ services for all kinds of special occasions like weddings, bar mitzvahs, as well as corporate and company events, launch parties, and more. She has exactly what it takes to play the perfect set and get the crowd going like never before.
ChloeMorgan also specializes in party DJ services in Vancouver, BC, which makes her the ultimate choice for playing at all kinds of parties, from birthdays to bachelorettes and even prom. You can also get in touch with her for festival DJ services for multi-day events, parties, and much more.
She's got the perfect amount of talent and experience it takes to know what her clients want and delivers it to perfection every single time. She knows how to play for her audience and engage them in ways that will make them move to the beat, sing, and go wild.
Hire this incredibly talented performer for her professional DJ services in Vancouver, BC, by getting in touch with her today!

After years of enjoying DJ Chloe as a guest at many wonderful events, I was able to book DJ Chloe for an event I hosted. Not only was she incredibly easy and professional to work with, she put on a fantastic set! Our guests loved her energy and every single song she played. She's incredibly talented and have booked her for additional events.

Having Chloe Morgan as our online entertainment this year for our Heart and Stroke At Home edition definitely added to the energy level of the event. Chloe is an incredible performer and adds another level to the DJ/Music experience. Having Chloe at our virtual event added an element of elegance and fun with her upbeat performance.

Absolutely LOVED everything about Chloe 's set from the energy Chloe always gives, performance, presentation, great vibe to the music, providing tune after tune; bringing the ultimate party to the house. Amazing all round! 5 ✨

Chloe provided an amazing experience for the her event. It made me feel like I was in a club and had all of the best hits. She has such a great range of variety and on top of that the visuals!! She had really blew my mind. It was high end work with the lighting, her changing up her styles to make it feel like I was dealing with a celebrity. It's something you don't want to miss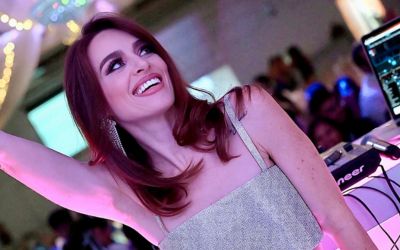 Offering different packages from DJing, DJ Singing and MCing packages. Email us for a quote. We also can offer/book other professional DJ's if Chloe is unavailable for your event date.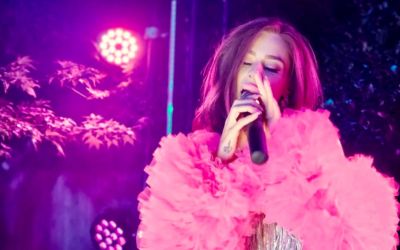 Chloe offers singing services as part of her DJ packages and/or without DJing performing original works as well as covers. Email us for a quote.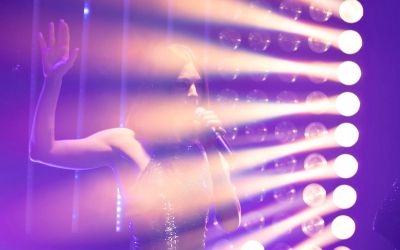 Stage Production/Lighting
Creating elevated stage productions for any show or venue, delivering a range of options for lighting from basic set ups to extravagant show stopping set ups, to fit our clients needs and wants. Please email for a quote.
The 360 photo booth is the new rage that everyone is talking about when it comes to photo booths. Delivering a professional set up with photo lighting for any event. We offer a digital video thats makes it easy to upload to your device and share to any platform. Please email for a quote.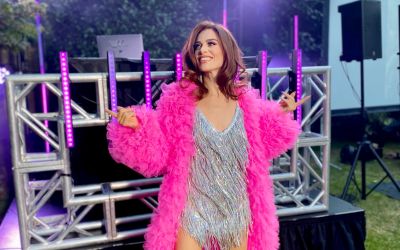 Delivering a professional sound set up for any event, depending on how small or big the event to how many speakers will be needed. Email us for a quote.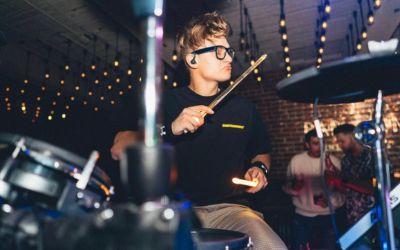 We can provide other entertainment including - musicians for instrumentation and dancers (various dance styles) Please email us for more information and quotes.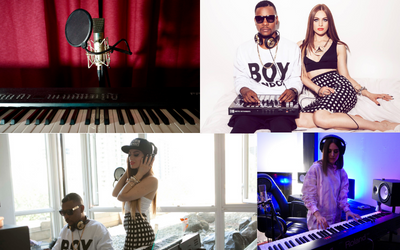 We have a team of songwriters, musicians and music producers offering music production for artists, TV and film, sync licensing and more. Please email us for more information.