"I remember when I was a little girl, I would visit my Uncle Doug, who was like a father to me, and he would often ask me to play a record on his record player. The seed he sowed finally began to grow into my purpose"
It all started at the beginning of 2015 when Chloé was in the UK and her mother encouraged her to learn to DJ after hitting a rock bottom. "Sometimes everything needs to come crashing down to be rebuilt again" and that's exactly what happened…Chloé's mum bought her a DJ controller for her birthday in January "I had a vision, so I bought a microphone to go with my controller and decided I was going to learn to sing and DJ at the same time!" Chloé recalls.
Chloé began training herself to DJ at home every day and night and began to approach clubs after only two months. Chloé began to work the DJ circuits in Essex and shadowed other DJ's to learn more skills.
Chloé decided to fly to Vancouver, Canada for the summer of 2015. She immediately began booking shows, showcasing her Singing and DJ skills. After the summer ended, returning back to the UK, Chloe was determined to move back to Canada at the end of the year. Chloé stayed true to her goals and came back to Vancouver just in time for the New Years Eve, which she celebrated into 2016 DJing at Shark Club. From that moment on Chloé's DJ career took off and she became full time in her profession
Starting in restaurants, bars and clubs, Chloé has also worked with well known brands and organizations such as Ferrari, Omega Watches, YPO Vancouver, Levi's, BC Women's Hospital, etc and performing high profile shows regularly throughout the past few years.
Chloé has performed in the city and over the province for events such as the Honda Celebration of Lights, Black Hills Estate, YPO EDGE Conferences, Splash Gala and opened for Kelly Clarkson at the Vancouver Convention Centre, the after-show party for Coldplay at Parq Casino and Canucks Autism Conference at Rogers Arena just to name a few.
Chloé has introduced and branded a new unique style as a DJ into the industry, merging her live vocals & instrumentation into her DJ sets with genres from Dance, House, Funk, Soul, R&B, Hip Hop, Old School and her own original music. Creating something truly extraordinary and original, giving her audience an unparalleled music experience.
Chloé recently won a Golden Owl Award for "Breakout DJ of The Year" 2017.
Chloé recently landed her own radio show "Vibes 4 U" as a DJ and host on DJRADIO.CA every first Saturday of the every month, which is also available to watch on YouTube.
Date: March 23, 2023 
At Ted Baker 725 Granville st, Vancouver, BC
Time: 6-9PM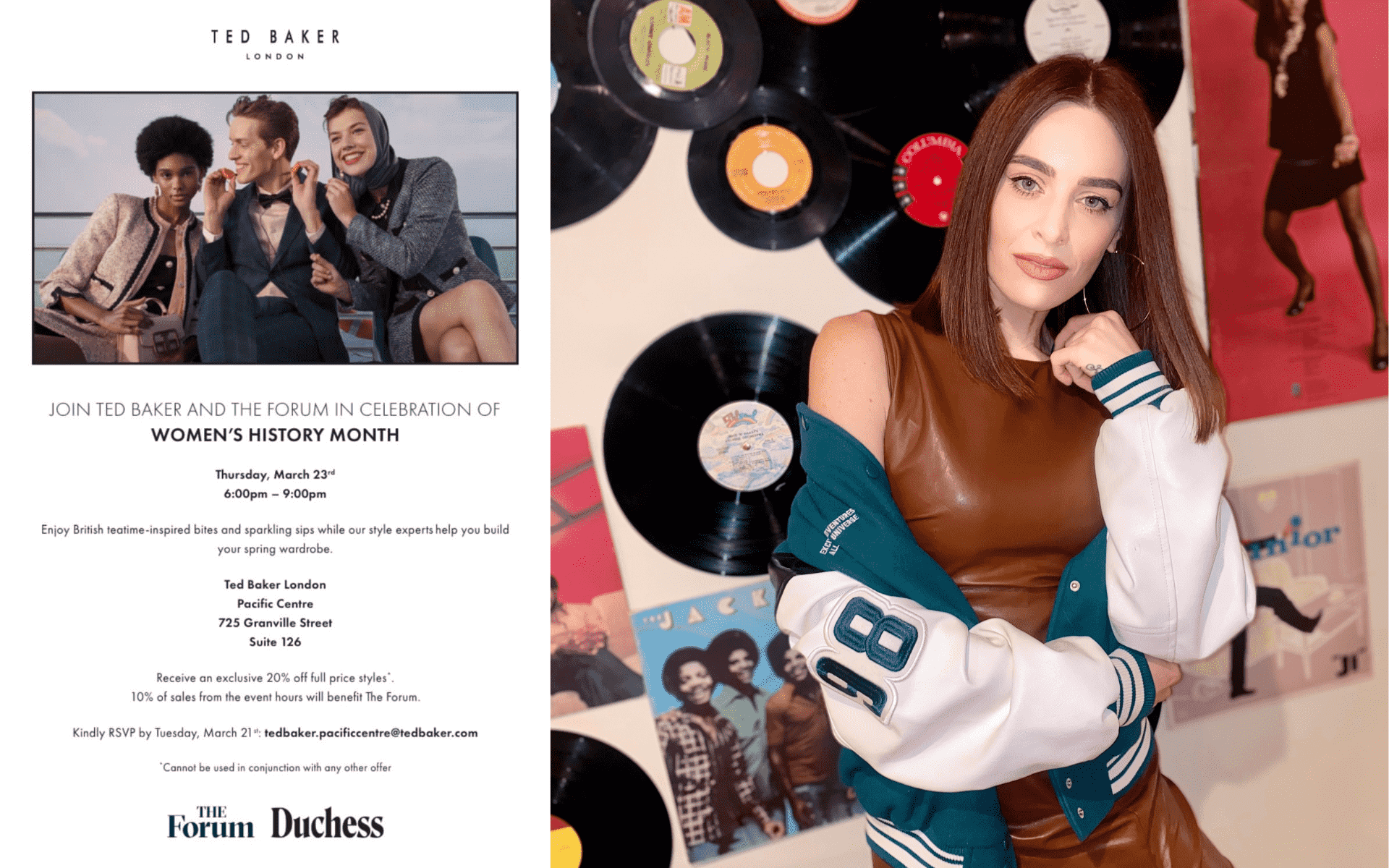 Chloé Morgan will be reuniting with "Clea" her former girlband debut performance at Mighty Hoopla Festival in the UK
Date: June 3, 2023 
Mighty Hoopla Festival
Stage and Time: TBC