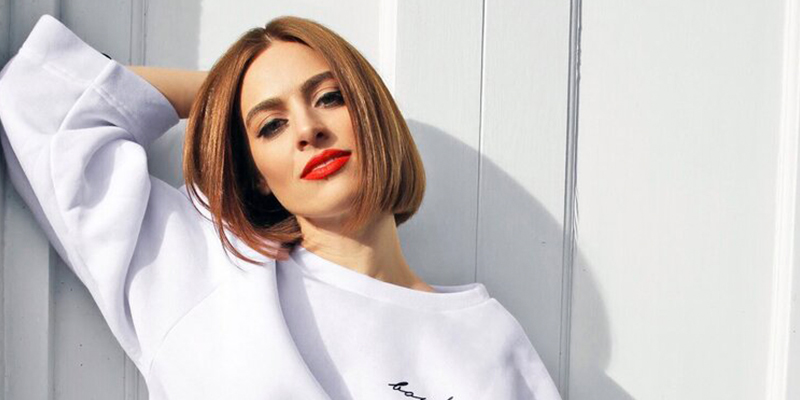 Singer, song writer, award winning DJ and no stranger to British TV; we think Chloe is poised for even greater success. The Looking List asked her a few questions.
Where are you from? – originally from the UK.
Tell us about your childhood and teen years. – My childhood was mainly me performing on stage from the age of 5. I was always singing and dancing in musicals on stage. I had an uncle who was like a father to me and would take me to all of my singing, dancing, acting and piano lessons and he would go to auditions, he was like a father. All through our school I would be performing around my studies. My teens years were the same and at 16 I got awarded a scholarship into "London Studio Centre" a stage college in London where I continued training in singing and dance. At 17 my uncle suddenly passed which caused a lot of depression for me and battling with an eating disorder, but I kept going and one year later landed a TV show and got signed to Warner Brothers shortly after.
How did you get your first break in the music industry? – That was from the TV show I landed "Popstars The Rivals" it was a reality show about becoming part of a girl band "Girls aloud". I got into the finals on TV singing live but didn't get into the group. Shortly after the other girls and I who didn't make the group got signed by Warner Brothers as part of a girl group "Clea"
You currently live in Vancouver. What is the music scene like there, and how does it compare to other cities where you have lived? – London and L.A. are definitely more of a music scene than Vancouver, however Vancouver is actually where my career took off and a very good place to develop and grow as an artist. It is only for a season though.
Professionally, who is your biggest influence and why? – I am a big Michael Jackson and Whitney fan! I also love Madonna, Mariah Carey, Luther Vandross, Alicia Keys and the greats in the industry. I think it's important to have a variety when it comes to influencers in music. That way you become more diverse. I love music that has a genuine heartbeat and soul feel.
Say you could not be in entertainment, what would you do you're your life? – I would probably play a role in the church. My faith is everything to me, so I know I would be guided in that direction somewhere.
Who or what inspires you? – God is my greatest inspiration. The life that is in me is directly from Him. I see the world so much more beautifully this way, which gives me inspiration in the best way.
You released a very good song called "The Other Side". Tell us how this song came about and what is the meaning behind the song? – Originally, I was contacted by a film director to shoot some cool shots on the beach. I wrote a voice over synopsis for it but after we filmed the director called and said, "the shoots look amazing, but the voiceover doesn't work, can you make a beat?" I was learning to produce at the time and so I went to the producer that was training me and told him we need to come up with some music. So, I wrote a song and the next thing we were back in the studio filming the rest of the video. I have never written a song with the video first but that's how it happened!
Tell us all about the video for "The Other Side", and where it was shot and what it was like to shoot it? – the beach scenes were filmed at Malibu beach in LA and the studio shots were filmed at Crane Studios in Vancouver. I really enjoyed the beach shots the most because I was by the ocean, which is my favourite place to be. The studio shots were more of a production which was fun and more dress up, but I felt the beach was the highlight for me and more of my element.
You are a strong songwriter and record producer. What is it like to write a song, and what is it like to produce a song? – Thank you so much! I am definitely more of a lyricist as a writer, I like to bring meaning to a song with a powerful message that touches and inspires the audience, that's important to me when I write. Producing is finding a foundation by either a solid beat, baseline and/or chord structure, then building around it with melodies and sounds. Producing is a whole new world and endless possibilities. I love being creative, which is why I love to produce.
Who is on your short list to write with? – Bruno Mars, Calvin Harris, Dua Lipa, Pharell, Tori Kelly and Drake.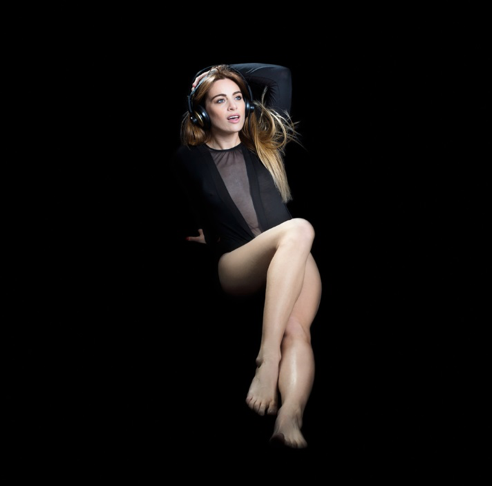 You performed all over the World as a DJ which is amazing. Walk us through the DJ life and how has becoming a DJ (in addition to being a recording artist) helped your career? – DJing as opened my eyes to a lot more possibilities and ventures. DJ's are the new artists with an extra skill to their belt. It's really an amazing avenue to put your own music out and also see how it lands with the audience.
You are a great live performer. What shows do you have coming up? – I have a lot of shows and festivals in Vancouver coming up from now until November. I will also be having a release Party in the next couple of months to showcase my next upcoming video (which will be a remix of "The Other Side" with a rapper new music.
What is the best and worst career advice you've been given so far?– the best career advice was from my Mum when she encouraged me to start DJing 3 years ago. It was something I was thinking about doing but it came from some life changing moments. I don't believe in selling yourself short, I believe in doing things the right way. So, I don't really appreciate advice when people advise to short cut anything or sell yourself out. It's important to know yourself before anything else.
What advice would you give a young up and coming recording artist? – I would advise understanding your identity first and developing your craft well. Also, character is so important. Talent can take you so far, but character will sustain you.
Tell us about your current project? Who are you working with? – I have been working with a producer named Ted-D here in Vancouver and working on music that has quite an 80's sound to it. I am also working with Yung Leo a rapper from LA and have a couple of joints with him. There are some other people from LA I am connected with and up and coming projects going on. I am looking to do a lot of collaborations and work with lots of artists.
If five years ago, you knew then what you know now. What advice would you give yourself? –Stay focused. Work on your craft every day and be humble and kind. Don't sweat the small stuff.
Who would you like to work with in future? – Bruno Mars, Calvin Harris and Pharell.
Is there anything that we didn't ask you that you want to talk about? –yes! Where would I like to be this time next year! – I would like to be on tour with an artist and on the radio.
Please give us your socials – IG@chloemmusic Twitter @chloemmusic Facebook ChloeMorgan Music Website com