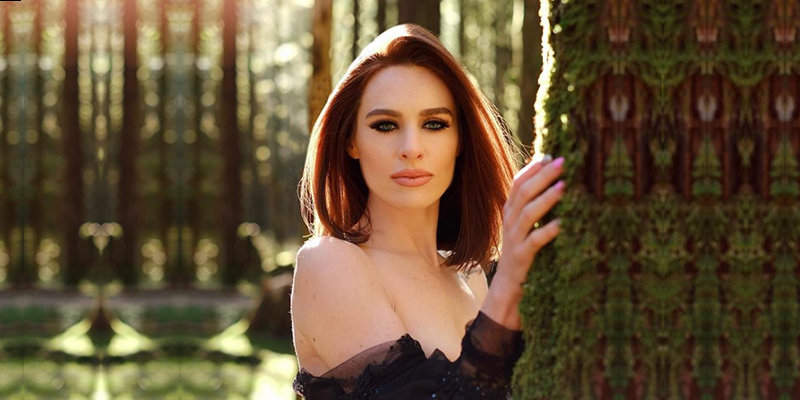 ChloeMorgan is a Vancouver, Canada-based singer-songwriter and an award-winning DJ from London, England. Not too long ago, she released a lyric video for her inspiring pop tune, entitled, "Taking Me There."
CHLOÉ MORGAN – "TAKING ME THERE" LYRIC VIDEO
"We need to find a space within that leads me to the truth. When I open up my heart it's leading me to you. But how can I trust my heart when it's broken inside? Gotta find the real true love that heals me past the lies." – lyrics
'Taking Me There' represents the beautiful transition from darkness to light with love to lead the way. The endearing tune contains a relatable narrative, ear-pleasing vocals, and a beautiful leading melody on acoustic guitar. The soft-soul anthem possesses subtle synths, percussion, strings, guitar, and drum-laden instrumentation flavored with an enchanting pop vibration. Furthermore, "Taking Me There" is the first release of 2022 for ChloeMorgan, but she is already sowing the seeds for an album release sometime in 2022. The song is also a counter to "Stars," her critically acclaimed single, which earned #27 on the Shazam US charts.
"I'M SEEING HEAVEN WHEN I LOOK IN YOUR EYES BECAUSE YOUR LOVE KEEPS TAKING ME THERE."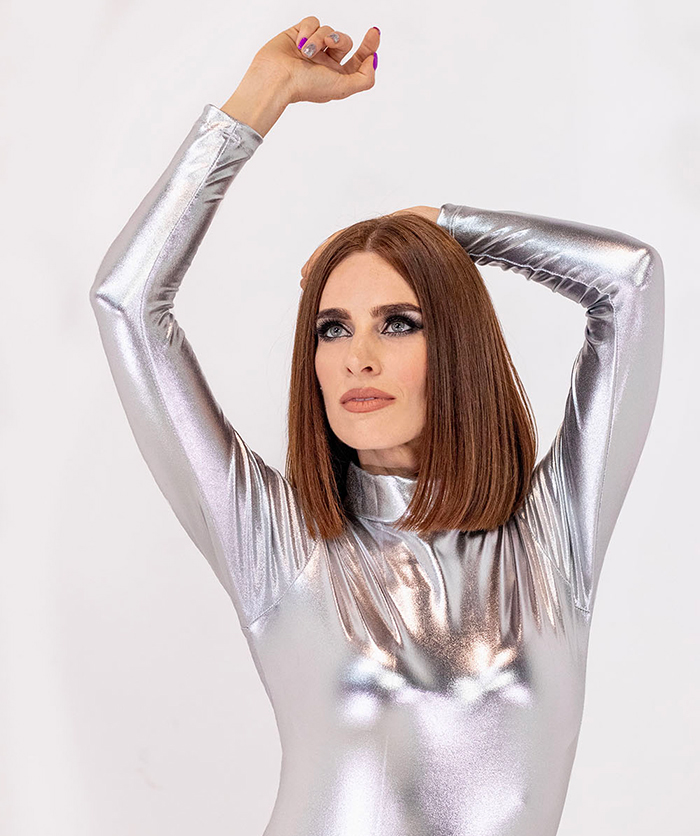 "When I write, I always like to write from a higher perspective. I tune into the heavenly realms and ask the music and lyrics to flow. I feel that fans will see the growth from my last release, 'Stars,' and this new single will give them a sense of inspiration with elements of love that heal the soul. Expect more music. My evolution as an artist has transcended into a higher dimension. More love, positivity, and all-around musical growth." – ChloeMorgan explained
ChloeMorgan is an entertainer to the core: singing, acting, dancing, and playing musical instruments from five years of age. As a youth, she was awarded a scholarship to the acclaimed London Studios Centre performing arts college, which cultivated and sculpted her passion – giving her talent a strong foundation. Through her ambition and drive and insatiable desire to share her gift with the world came many opportunities. One of which was the hit British reality show, Popstars: The Rivals.
From her experience and exposure on the show, the contacts she made led to her signing a major record deal as part of the girl group, Clea, with industry powerhouse, Warner Brothers, in 2002. The group toured the UK as a supporting act to Daniel Beddingfield and the boy band, Blue, and performed on many radio and television programs. During that time, Chloe shared the stage with artists such as Beyoncé, Britney Spears, Girls Aloud, and Kelly Clarkson to name a few.
"IF I TAKE YOUR HAND, WILL YOU HELP ME UNDERSTAND?"
Chloe acquired the skills she needed to take her to the next level and decided to pursue a solo career. After expanding her skills in the UK as a DJ, she worked the club circuits in Essex and London, as part of the DJ team's world-famous, Hillsong London. Then, she moved to Vancouver, Canada, where her career advanced and she became a high-profile DJ and singer in the city. In 2017, she won a Golden Owl Award for Breakout DJ of The Year.
In 2020, during the midst of a pandemic, ChloeMorgan created a digital show called, Celebration For Life, creating an online buzz and attracting media attention. Leading up to the live show, just before her birthday in January 2021, Chloe lost her grandmother, whom she was very close to, which gave meaning to the show to celebrate life. The message and name were a result of Chloe turning the pain into something beautiful. The show debuted on March 27, 2021, and was a success. Shortly after, Chloe followed the story with one million pounds being raised for a young baby with an aggressive form of Leukemia in the UK and was inspired to dedicate the next show in her memory.
"LOOKING IN THE MIRROR, WHAT REFLECTION DO YOU SEE?"
"'Celebration For Life' is about bringing joy and elevation to people through these challenging times. This story touched my heart so deeply on a level I can't explain, especially being a mother myself, and had me in tears every day. I know this came into my path for a reason, which I believe is to be able to help in this area. My vision is that it will help transform lives, especially our next generation, and give amazing inspiration." – ChloeMorgan explained
We recommend adding ChloeMorgan's "Taking Me There" single to your favorite contemporary pop playlist. Also, let us know how you feel about it in the comment section below. Mel Blanc's famous catchphrase, "That's All Folks!" Thanks for reading another great article on Bong Mines Entertainment – the hot spot for new music. Furthermore, always remember that (P) Positive, (E) Energy, (A) Always, (C) Creates, (E) Elevation (P.E.A.C.E).
---
Contact us on social media via Twitter, YouTube, Instagram, or Facebook, and let us know what's going on. Also, tune in to our new music podcast, entitled, "Da Hot Spot," which highlights tomorrow's most promising stars and today's mega superstars. Furthermore, if you appreciate what we do, then show some love via Cash App or PayPal, subscribe to our weekly newsletter, purchase our merchandise, or become a Patron of Bong Mines Entertainment. "Disclaimer: This post contains Apple TV and Apple Music affiliate links. When you buy through links on our site, we may earn an affiliate commission.